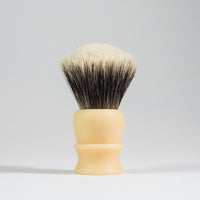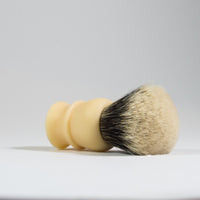 The Theodore - 28mm - Unicorn Ivory - B6
Knot will be tied to order, please allow 5 business days for shipment. 
It's difficult to think of Theodore Roosevelt without thinking of Ron Swanson, so I will keep this brief and in Ron's voice: this is a good brush shape. It is comfortable. It works well. I tied the knot.
If you have tried my other brushes, you know what to expect. If you have not, you will probably like it.
| | |
| --- | --- |
| Knot Size | 28mm (+~1mm) |
| Loft | 48mm (+/-.5mm) |