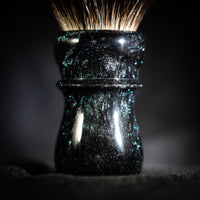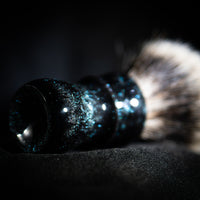 The Jefferson - GO BEYOND - 28mm B13
The green is much more prominent in person than in photographs.
Knot will be tied to order, please allow 5 business days for shipment.

As the principle author of the Declaration of Independence, Thomas Jefferson is an honorary founder of Declaration Grooming. His masterful command of succinct, direct language served as the primary inspiration for the design of his namesake brush. Every detail of The Jefferson was chosen to be exactly what is needed for the perfect brush with no extraneous frills nor omissions.  
| | |
| --- | --- |
| Knot Size | 28mm (+~1mm) |
| Loft | 48mm (+/-.5mm) |