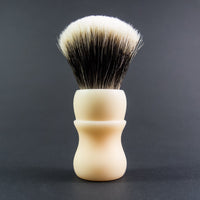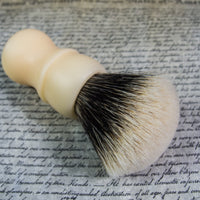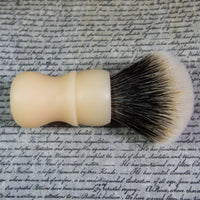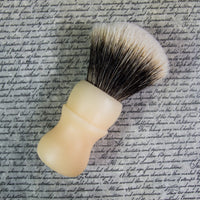 The Jefferson - 28mm - Unicorn Ivory - B3, B9A, or B9A+
Please email me with your hair selection - B3, B9A, or B9A+ (B9A+ is a new offering, hand bleached B9A for softer/gelly tips). Please note that if you choose B9A+ your knot will be pre-wetted during the bleaching process prior to shipment.
Knot will be tied to order, please allow 5 business days for shipment.
As the principle author of the Declaration of Independence, Thomas Jefferson is an honorary founder of Declaration Brushworks. His masterful command of succinct, direct language served as the primary inspiration for the design of his namesake brush. Every detail of The Jefferson was chosen to be exactly what is needed for the perfect brush with no extraneous frills nor omissions.  
| | |
| --- | --- |
| Knot Size | 28mm (+~1mm) |
| Loft | 48mm (+/-.5mm) |